BBC News Africa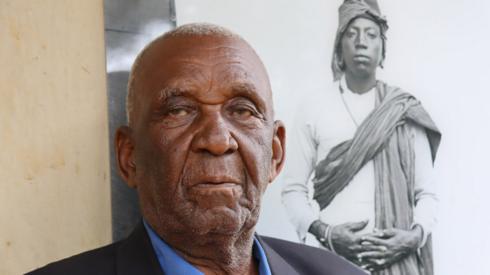 Top Stories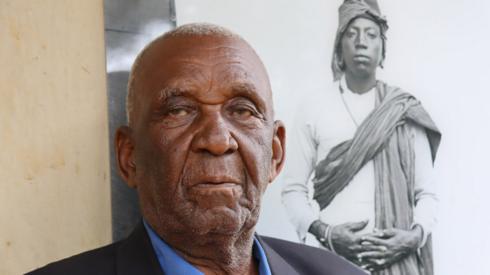 Featured Contents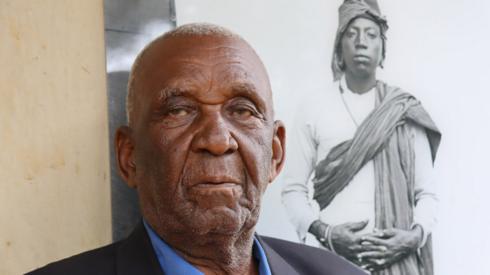 Latest Updates
By Kennedy Gondwe

BBC News, Lusaka

By Nobuhle Simelane & Damian Zane

BBC News, Johannesburg & London

By Damian Zane

BBC News, Moshi

At least 32 people have been killed and dozens more injured in a crash, local authorities report.

By Ruth Comerford

BBC News

By DJ Edu

BBC This is Africa presenter

By Ian Wafula & Kenneth Mungai

BBC News, Nairobi

By Danai Nesta Kupemba

BBC News

By Favour Nunoo & Wycliffe Muia

BBC News, Accra & Nairobi

By Robin-Duke Madlala

Sports writer, South Africa

By Zeinab Mohammed Salih

Omdurman, Sudan

Zambia groups say freedom of expression under threat

Kennedy Gondwe

BBC News, Lusaka

Image caption: Zambian President Hakainde Hichilema has previously said he respects human rights and allows the police to do its work

Thirteen civil society organisations in Zambia have expressed concern at what they describe as the "shrinking space for freedom of expression and assembly in the country".

In a joint statement, the organisations say there is a "growing intolerance for dissent".

The statement cites a number of violations, including the forcible arrest on Wednesday of vocal opposition figure Sean Tembo, who had his house broken into by police officers.

The statement says despite President Hakainde Hichilema repeatedly expressing commitment to safeguarding human rights and the rule of law, they are taken aback by some actions coming from his appointees.

"Recently, we have observed worrying trends with the failure by public authorities to protect the rights to freedom of expression and freedom of assembly, which are the bedrock of our democracy," the 13 organisations say.

The statement adds that in June this year, the state-owned Zambia Daily Mail fired a photojournalist for photographing people queuing up for maize meal, which is used to prepare the country's staple food, nshima.

The statement also lists the cautioning of a privately owned radio station after it hosted Dr Sishuwa Sishuwa, a critical Zambian academic.

"These incidents show a growing intolerance for dissent and have the potential to plunge the country into the abyss of demagoguery and political repression by the government," the statement adds.

The government has not responded but has previously said the president respects human rights and does not interfere in the operations of the police.

Among the organisations that signed the statement were Transparency International Zambia, Action Aid and the Panos Institute Southern Africa.

Witnesses testify at Johannesburg blaze inquiry

Nomsa Maseko

BBC News, Johannesburg

Image caption: The fatal fire shocked South Africans and exposed conditions in hijacked buildings

The judicial commission of inquiry in South Africa into the circumstances surrounding the deaths of 77 people in a Johannesburg fire in August has opened.

The commission, led by a retired judge, Sisi Khampepe, has been given six months to complete its work.

Three witnesses have already testified so far.

The fatal blaze shocked the nation and South Africans are anxiously waiting to find out who should be held accountable for the tragic fire.

Most of the victims were burned beyond recognition and surviving family members are expected to testify about the traumatic night.

President Cyril Ramaphosa visited the scene shortly after the inferno and expressed shock for the enormous loss of life.

"We're very saddened as the government about the passing of so many people here in Johannesburg... this is unprecedented," the president said.

Mr Ramaphosa also said it was important to investigate the circumstances.

"We have to get to the bottom of what caused this fire... it's a wake up call for us to begin to address the situation of housing in the inner city."

The first part of the inquiry will focus on the circumstances which led to the fire while the second part will investigate why many buildings in the inner city have been taken over - or hijacked - by criminal syndicates.

In this case, illegal landlords were renting out the property to more than 200 people.

Some residents who live in buildings taken over by syndicates have told the BBC that they pay affordable rates to people who collect the rent on behalf of the landlords.

"Rent is cheaper here compared to other areas, I have rented two properties for my family and I run a business in the other one," said a Zimbabwean woman who runs a tailoring business in the area and asked not to be named.

The government has a record of not acting on recommendations made by independent commissions of inquiry but many are hoping that the findings of this commission can lead to accountability and even prosecution.

Read more about the fire:

Senegal opposition leader Sonko regains consciousness

Image caption: Ousmane Sonko, seen here in March, is very popular among the Senegalese youth who want more economic opportunities

Ousmane Sonko, a detained Senegalese opposition figure who has been on hunger strike, has regained consciousness after falling into a coma on Monday, according to one of his lawyers.

But he remains "very weak" and in a critical state, Juan Bronco told the BBC's Newsday programme.

Sonko has faced a series of legal battles over the past two years.

In June, he went on trial for rape, but after being acquitted on that charge he was sentenced to two years in prison for "corrupting youth". The court found that he had acted immorally towards an individual younger than 21, after allegations made by a massage therapist.

In July, he was arrested and imprisoned on a string of charges, including fomenting insurrection. Furthermore, his party, the Patriots of Senegal, was dissolved.

Sonko has said the charges against him and his supporters are politically motivated to prevent him from standing in next year's presidential election, which the authorities have denied.

Mr Bronco said his client had undertaken two hunger strikes to demand his release but that these had "weakened him" and that he will remain in hospital.

"It's very uncertain that he will maintain his consciousness," Mr Bronco said earlier this week.

Read more on Ousmane Sonko:

Niger's PM says that Ecowas sanctions, including cutting off electricity supply, medicines and food after a military coup are inhumane.

Iran pursues ties with Niger's military regime

Copyright: President of the Islamic Republic of Iran

Image caption: Niger is the latest African country that Iran has sought an alliance with

Iran's President Ebrahim Raisi has said that his country is ready to co-operate with Niger in "economically beneficial areas".

President Raisi made the comment on Wednesday, following a meeting with Bakary Yaou Sangaré, who assumed the role of Niger's foreign affairs minister after a military coup in July.

In a statement on the website of the Iranian president, Mr Raisi praised Niger's "desire for independence" and "resistance against the European hegemonic policies", which he said signalled Africa's "real transition from colonialism".

Niger is the latest African country that Iran has wooed as it seeks to end its international isolation.

In September, President Raisi met the foreign minister of Burkina Faso's junta Olivia Rouamba. During the meeting, he applauded African countries for their "resistance in the face of colonialism and terrorism".

In July, he visited Kenya, Uganda and Zimbabwe, marking the first visit by an Iranian president to Africa in more than a decade.